VIRB Elite is a 1080p HD Action Cam that combines advanced HD video recording with advanced Wi-Fi and GPS features. It comes with a built-in 1.4 "low power color chroma display that allows you to view the shooting image and adjust shooting and video recording modes without disconnecting the VIRB Elite from its support. Record at 1080p for Nearly 3 hours with rechargeable lithium-ion battery and features video optimization features such as image stabilization and lens distortion correction to ensure high quality shooting.
Recording in HD
VIRB Elite records 1080p HD videos that let you revive every minute of your adventure with movies that are rich in details with high contrast and no distortion. In addition to the standard 1080p to 30 fps, you can adjust the resolution and recording speed up to 120 fps for thrilling and impressive slow motion actions. The WideVü lens, with the 16-megapixel CMOS sensor, allows you to record superior video quality. Multiple HD video modes: 1080p at 30fps, 960p at 30/48 fps, 720p at 30/60 fps, 848x480 at 120fps.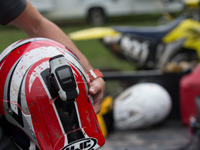 1.4 "Chroma Display
The 1.4 "Chroma display with low power consumption also allows you to display menu settings, while in preparation, you can choose the type of shooting and mode. Navigate through the menus to choose: video, time setting Lapse, multiple shot, slow mo and much more.
Long life battery
VIRB Elite is equipped with a 2000 mAh lithium-ion battery of its class that has been tested for a recording time of up to 3 hours at 1080p. This means that you are very likely to be tired before the battery runs out. And with multiple recharge options (sold separately) you will never be uncharged. Extend your recording time by bringing an extra battery to your adventures (see separately).
Wireless connection to the smartphone
VIRB Elite can communicate with your smartphone or your computer via Wi-Fi. This way you can preview the video or the photo by checking that the settings and shooting quality meet your expectations. Also, you are able to start and stop recording directly from your smartphone and take pictures while VIRB Elite is filming.
Just take action again
VIRB Elite is equipped with high sensitivity GPS for data recording and, thanks to intelligent recording profiles, such as the "Ski" mode, automatically records the descent and stops recording as soon as you are paused or you are waiting for the chairlift saving The battery and memory of your microSD ™ card.
Sensors, sensors and sensors
VIRB Elite, via ANT + ™ wireless connectivity, is compatible with Garmin external sensors. It can be synchronized with a temperature sensor tempe ™ , cadence sensor and speed for bikes and a cardio band. You can view sensor information in your videos, such as heart rate during your last bike ride or before making a trick. VIRB Elite also features an accelerometer and an integrated altimeter for the identification of force G and the display of the altimeter graph in real time.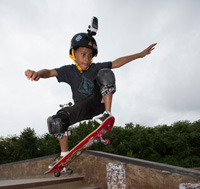 Innovative and easy to use
VIRB Elite has been designed to be easy to use. With a large slider on the side of your camcorder, you can start your footage without having to check the display. An acoustic click will identify the beginning of the recording. The sleek design of VIRB Elite is innovative and robust so you can always carry it with you during all your activities. You can shoot with the safety of catching the most important moments.
Control via remote control
VIRB Elite uses ANT + ™ wireless connectivity to allow you to use other compatible Garmin products such as fenix ™ , Oregon® and Edge® as a remote control . Towards the end of 2013 will be introduced the dedicated remote that will work with the same ANT + connectivity. You do not have to lift your hands from the handlebar or disassemble the camcorder from the bracket to get the perfect shot. Likewise, with VIRB Elite, you can take advantage of Wi-Fi by stopping and starting recording or taking photos even via your smartphone or compatible Garmin device.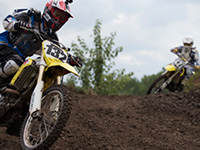 Digital Image Stabilization and LDC
With the activation of the digital image stabilization function, VIRB allows a shake-free shooting in case of rough paths to share with more stable and fluid video with friends. Additionally, the Lens Distortion Correction (LDC) feature improves the subjective shooting perspective for better video quality.
High Definition Photography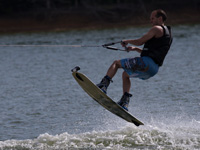 VIRB Elite is also a high performance digital camera. With a 16 megapixel photo capture and the LDC feature, you can get clearer, clearer images and less distortion, even through processing through the CMOS processor. With the VIRB scroll remote control or side button, you can shoot individual shots at 16, 12 or 8 megapixels, or you can choose the multi-shot (6 / s) or photo range (0.5, 1, 2, 5 , 10, 30, 60 seconds).
Recording video and taking photos simultaneously
Do not miss a single moment of the video to take a picture. VIRB lets you take pictures even when recording a video at the push of a button from a compatible Garmin remote or on the camera itself.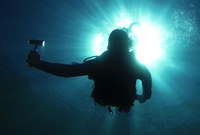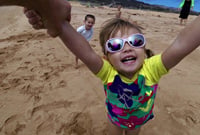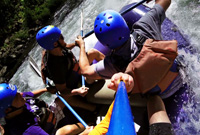 Post-production and sharing
VIRB Edit is the free Garmin editing and post-production software. An intuitive program that allows you to have great editing and take advantage of all the benefits of compatibility with multiple Garmin products. For example, VIRB Edit can process the data recorded by integrated VIRB Elite GPS and compatible external sensors by entering and aligning speed, altitude, heart rate, and cadence information directly to the video you have taken during your bike exit. Or it can show the heart rate recorded throughout the parachute launch. Also, once you're satisfied with the result, you can share it on your favorite sites.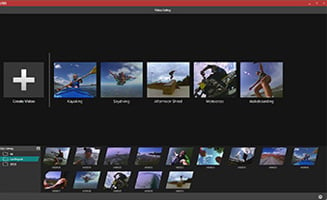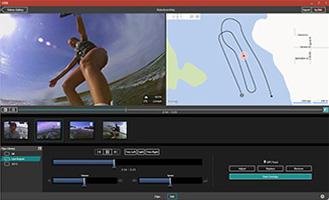 Brackets
The wide variety of VIRB mount brackets allows you to securely fix your camcorder virtually anywhere. From the mounting brackets to flat surfaces and dashboards to dumbbell brackets, helmets, shoulders and multi-tear straps, and more, the VIRB brackets are tailored to any need. For more reliable, durable and anti-vibration locks, the fixing base is provided with interlocking teeth that allow a safe and shockproof housing. An adapter is also available that allows you to use VIRB with third-party brackets.
Optional underwater case
VIRB is robust and water resistant (IPX7¹). For deeper dives, the optional underwater case ensures waterproofness up to 50 meters.